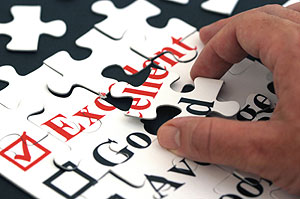 For EUROMOVERS, quality takes more than simply a word and the knowledge necessary to obtain certification.
In EUROMOVERS quality isn't 'done' just by mailing and evaluating questionnaires.
For us, certification means more than just documenting our business procedures.
The greatest part of the services of a moving company are not performed at the company's premises. Therefore, EUROMOVERS believes that it is not enough to simply measure quality following the move.
Total Quality Management (TQM)
Thanks to "Total Quality Management (TQM)", a system we've introduced that complies with the latest DIN EN ISO 9001: 2015 standard, we can assure the quality of our services at the time and place of performance: during our customer's move.
This is why all our customers have a named representative to look after their interests at EUROMOVERS.
"Total Quality Management (TQM)" allows us to determine in advance where problems may arise and so take preventive measures. We use a variety of methods to obtain a measurable assessment of the quality of our services.
This system, which has stood the test of time, allows us to prove that our member companies provide "world-class service".
Securing High Value Items (SHVI)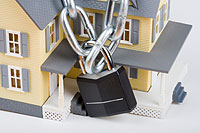 Another system introduced in accordance with DIN EN ISO 9001:2015 lets EUROMOVERS take particular care in the handling of your "treasures".
We use a special method to handle items of particularly high material or non-material value that may not be simply replaced, which allows us to ensure EUROMOVERS customers will also be totally satisfied with our handling of their high value items.
Other Standards
Our ISO 9001:2015 certified quality management system meets the standards
International general conditions